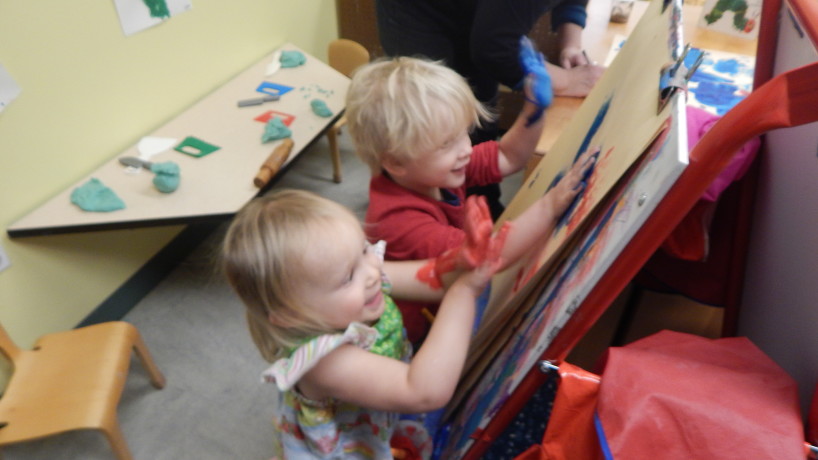 The Toddler class is for children 2 to 3 years of age, our Toddler class is based on the same principles as the Developmental Preschool where children learn through play experiences in a nurturing and developmentally appropriate environment.  Self-help skills will be enhanced in our toddler program.  Children will be given age apprpriate experiences that enhance growing independence skills such as: self feeding, independent dressing and grooming, hygiene and toileting, and cleaning up after themselves.  Children will gain confidence in their ability to try new things and build their self-esteem and pride in their independence.
The children will have time to play freely in order to develop socially, emotionally, physically, and cognitively with peers their own age.  The schedule of the day will include free choice  time, a snack, story and song time, and outside time.  No more than 6 toddlers with a lead teacher and a teacher's aide will be in the classroom.
The program will be held on Monday/Wednesday or Tuesday/Thursday from 9:30 am to 12:00 pm from September to May.  This program is a wonderful transition into our Developmental Preschool as the children will begin to develop skills in separation, independence, taking turns, and in being part of a group setting that will foster their relationships with others and development of the child as a whole.